Ellison's novel provides
plenty of food for thought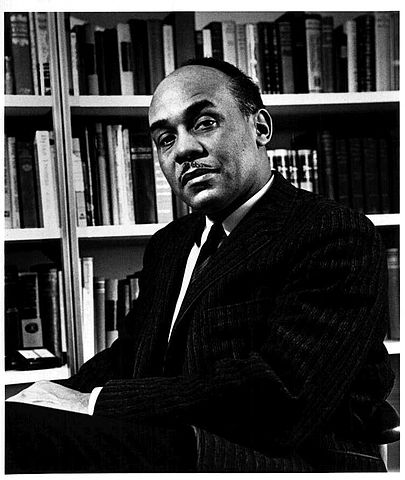 Published to immediate critical acclaim in 1952, Ralph Ellison's Invisible Man became a best seller and in 1953 won the National Book Award.

It has remained in print since, and is a mainstay of high school and college reading lists.

The novel tracks the experiences of a young, unnamed African American man in 1930s America. Told from the young man's point of view, it follows him from a historically black college in the south to Harlem, where he becomes involved in competing social reform movements.

As the narrative progresses, he begins to perceive himself as invisible — to white people, certainly, on account of racism; but also to people regardless of race who impose on him their expectations of who he is or ought to be, and who will not allow him to develop an identity of his own. The ultimate psychological effects of his perceived invisibility are devastating, allowing only a glimmer of hope.

Ellison was a musician as well as a writer, and the use of language in Invisible Man is heavily influenced by jazz and poetry, to which Ellison was exposed as a student at the Tuskegee Institute.

After the success of Invisible Man, Ellison taught at Bard College, Rutgers University, Yale University, the University of Chicago and New York University.

He was awarded the Presidential Medal of Freedom in 1969 and the National Medal of Arts in 1986.

His confidants included writers Richard Wright and Robert Penn Warren, and artist Romare Bearden.

Ellison died in 1994 at age 80.